Bulldog Resources & Links
Pet Services
BCNC member recommended options for veterinary care, dog walkers, boarding, and day care.
Other California Bulldog Clubs
Bulldog Books
Fiction
Training
The following two training books are by bulldogger Betty Fisher, who has been training and showing bulldogs in obedience since 1964.
So Your Dog's Not Lassie: Tips for Training Difficult Dogs and Independent Breeds
Caninestein: Unleashing the Genius in YOUR Dog
Bulldog Websites
General
Legal
Health
Breeding / Genetics
Pet Supplies
Travel
These resources have been provided for information purposes; not all content has been reviewed or endorsed by the BCNC.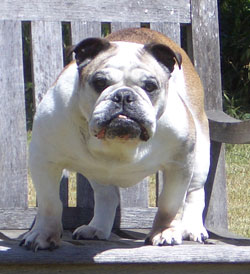 Download Forms
»BCNC Membership Application (pdf)